Maddy Varner is a data journalist and technology reporter in New York City.

Maddy Varner is an investigative data journalist at The Markup, where she brings numbers to stories about labor, education and politics. Prior to The Markup, she was a researcher at ProPublica. She has a BFA in Fine Art from Carnegie Mellon University.

Maddy has covered COVID cases in Amazon warehouses, Lyft and Uber's multistate legislative efforts to classify their workers as independent contractors, and how New York City's high school admissions algorithm enabled segregation.

Maddy uses a range of techniques, including public records requests, web scraping, machine learning and linear regressions to build and make meaning out of datasets. She's an adept tool builder for both reporters and audiences, and is experienced in building browser extensions and notification bots.

Her work has garnered industry recognition, including:


2022 finalist for the Deadline Club Awards, Newspaper or Digital Enterprise Reporting category, "NYC's School Algorithms Cement Segregation. This Data Shows How"
2021 finalist for the Gerald Loeb Award, Explanatory category, "Google the Giant"
2018 winner for the Gerald Loeb Award, Beat Reporting category, "Automating Hate"

If you'd like to get in touch, you can reach out to her at maddyvarner@gmail.com.



Highlighted Work
↘︎ All clips

---

February 10, 2022
Amazon warehouse workers in California sent us daily COVID exposure notifications they had recieved over the course of several months. We used OCR to process them in bulk, and identified hundreds of COVID cases inside two of Amazon's warehouses. The company has not published case data about its warehouses since October 2020. Co-reported with Dara Kerr.
---
December 21, 2021
We pulled COVID data from Oregon public health reports and found that COVID cases continued to rise in Amazon warehouses after they rolled back protections like in-house testing centers. Co-reported with Dara Kerr.
---
June 17, 2021
We dug into state lobbying databases and found that gig companies had set up state-level PACs across the United States to push worker classification legislation. We uncovered tactics such as supportive op-eds authored by organizations that recieved donations from the gig companies, paid polls, and overstated relationships with actual grassroots organizations. Co-reported with Dara Kerr.
---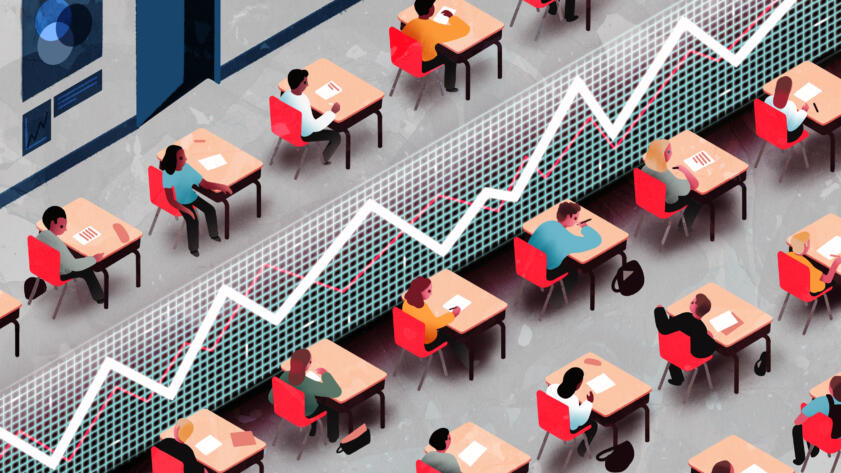 May 26, 2021
In New York City, a complex admissions algorithm used by the public school system admits every student to just one of the hundreds of high schools in the city. We analyzed demographic data of who applied–and who actually got in–to the city's top schools and found that Black and Latino students had a much lower admittance rate than White students and students of Asian descent. Co-reported with Colin Lecher.
---
April 1, 2021
Scraped California and Vermont's data broker registries and compared them against 2020 federal lobbying data to see how much they were spending. We found that 25 companies spent a total of $29 million dollars–more than Amazon or Google spent that year. Co-reported with Alfred Ng.
---
November 10, 2020
Simple Search is a browser extension that accompanied The Markup's investigation into
Google's self-preferencing practices
. As an explanatory tool, it allows readers to experience search engines without advertisements or promotional content.
---
maddyvarner [at] gmail [dot] com